TOUR INFO
Meeting Point
Via Cavour 12
When
From Tuesday to Sunday
Time
11:15 am
4:15 pm
Language
English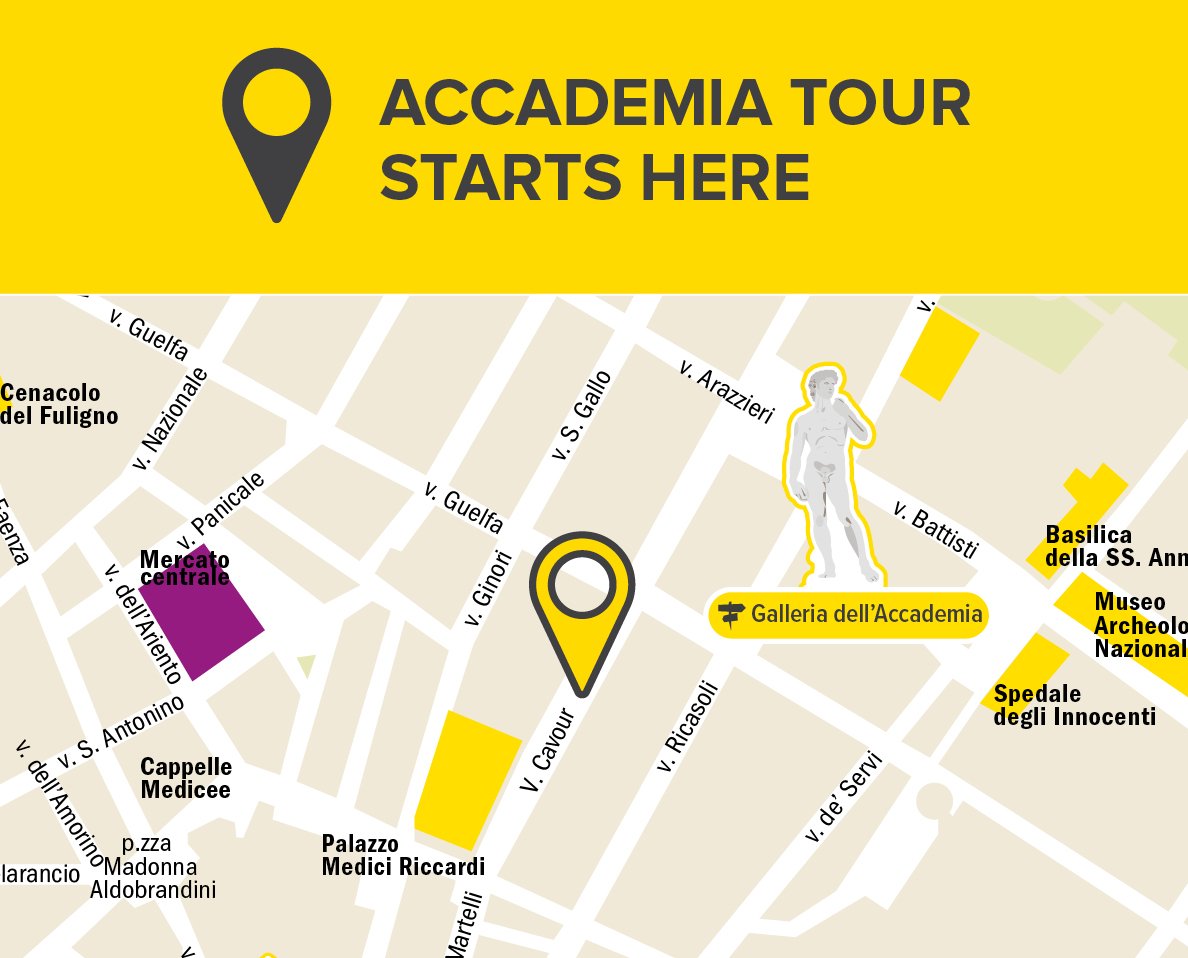 Tour Overview
Le Prigioni (Slaves)
Check Michelangelo's "non-finito" (or incomplete) masterpieces, magnificent illustrations of the difficulty of the artist in carving out the figure from the block of marble and emblematic of the struggle of man to free the spirit from matter.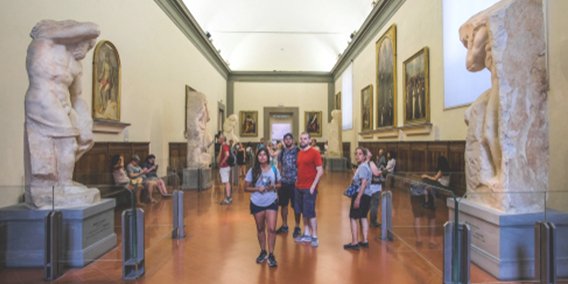 David
Listen to the history of the symbol of the Florentine Republic's strength. Much like David facing Goliath, the Republic was in fact threatened by stronger states on all sides, so when David was placed outside the city government buildings in the Piazza della Signoria this connection solidified itself in the public's mind.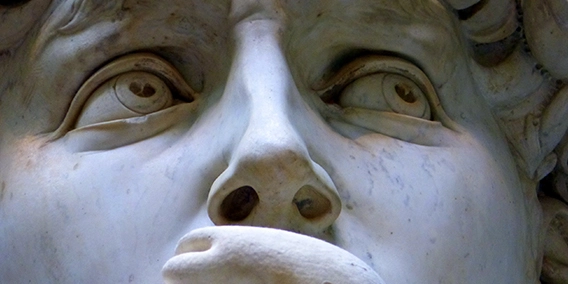 Gipsoteca
Hall of Models (Gipsoteca Bartolini) contains a collection of various plaster-cast models made by sculptor Bartolini and Pampaloni in the 19th century. These plaster cast models were actually used to help give their ideas a shape before carving into the marble blocks.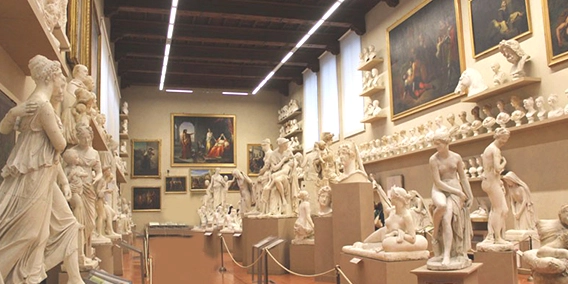 Ratto delle Sabine and Paintings
Listen to the history of Giambologna's masterpiece "Ratto delle Sabine" made from a single block of marble. The history dates back to the beginning of the Roman Empire! In this section of the museum you will also find some 14th century Florentine paintings, ranging between 1370 and 1420, masterpieces of late Gothic Florentine period.